Retirement Planning
Retirement planning can be a minefield. There are many different options and exist within a continually changing financial landscape, which means making a decision for your future is no small feat. As an independent financial adviser, experienced in planning for retirement, we're able to offer advice on plans across the whole marketplace.
We offer retirement planning advice in Shrewsbury, Shropshire, and clients across the UK. To discuss your requirements call 01743 382002.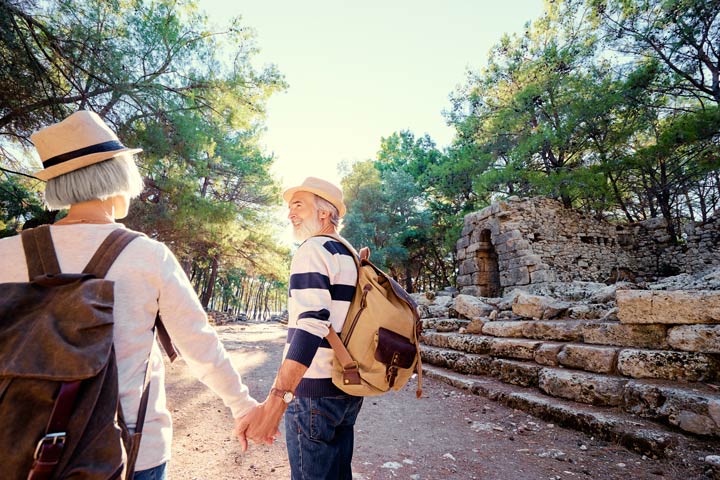 Do you really need a financial advisor for planning your retirement?
A certified financial planner is experienced in understanding your unique financial situation. This is especially true for retirement planning where there are many different products on the market and options to choose from.
But it's not just the package that's a question.
A financial planner can help you maximise the amount of money you save, keeping as much money for you as possible instead of paying it to the taxman.
We are able to assist with maximising contributions (currently set at £40,000 per year) and protecting against breaching the lifetime allowance.
Talk to us about planning your retirement.
How much money should you save to retire comfortably?
Research suggests that for a UK couple to retire comfortably you'll need to have a combined income of over £45,000. It's around £33,000 for a single person.
If you're frugal that amount could be as low as £11,000 per person.
What you have to consider is the current state pension is just £7,000 per year. So even if you're good with money, you'll still need to invest in a pension at some point.
Common retirement options.
There is no 'one size fits all' solution for retirement planning – our service is personal to you. Some of the most common retirement plans can be found below.
Praise for our retirement planning services.
"Steve has been our financial adviser for many years now and my wife and I can't fault his service and expertise. Steve offers professional, unbiased advice and guidance on a wide range of financial issues and investment opportunities."
– David Shepherd
Why choose LG Embrey retirement planners?
As an independent financial advisory firm, we provide clear, impartial, tailored advice. We provide financial advice to individuals, families and business owners to help plan for their financial future.
Clear
Financial advice based on clear information that's easy to understand.
Independent
Impartial financial advice based on the best deals on the market for your needs.
Honest
Straight-up advice based on services and products that you can afford.
Certified
pi financial ltd, authorised and regulated by the Financial Conduct Authority.
Your finances; in safe hands.
LG Embrey are independent financial advisers based in Shrewsbury, Shropshire under pi financial ltd, authorised and regulated by the Financial Conduct Authority. Registered address: Morfe House, Belle Vue Road, Shrewsbury, SY3 7LU, Company number 3556277, FCA 186419.
Retirement planning FAQs.
When Should I Start Planning for Retirement?
lgembrey
2021-06-08T11:47:22+00:00
It's never too early to start preparing for retirement. Really, it should be something you consider from when you have your very first job. Enrolling in the company's pension scheme is a vital first step, and from then on it's important to keep track of your contributions and overall pot so you know whether you're on track for the retirement you want.
Naturally, the closer you get to retirement age, the more attention you'll pay to it. You'll need a clear overview of your current pension savings and an idea of what you'll do with your pot when you retire – will you opt for an annuity, for example, or is income drawdown your preferred method of securing a retirement income? Are you considering equity release in order to boost your cash reserves, or perhaps you want a retirement interest-only mortgage to repay an existing commitment?
Whatever option you're considering, having the right support is key. Call us today to speak to a retirement planning specialist in Shrewsbury.
Tax considerations when preparing for retirement
There are a lot of tax considerations to think about in your retirement planning. Such as how to ensure you're saving in the most tax-efficient manner (ideally through making the most of tax relief in a workplace pension, and/or utilising an ISA), as well as the tax implications of withdrawing your eventual pension income.
You're free to withdraw 25% of your pension savings as a tax-free lump sum, after which any further withdrawals over your annual income tax allowance (either via drawdown or an annuity) will be taxed at your nominal rate. The exception to this is if you choose to forego the lump sum and instead want to use your pension savings more like a bank account, in which case 75% of each withdrawal will be taxable with the other 25% being tax free.
When it comes to tax considerations for retirement, the best way forward is to seek professional retirement planning advice. Contact us today for retirement planning in Shrewsbury.
Arrange a personal consultation.